719-640-2416 For Immediate Tow Truck Service
Cimarron Hills Towing Services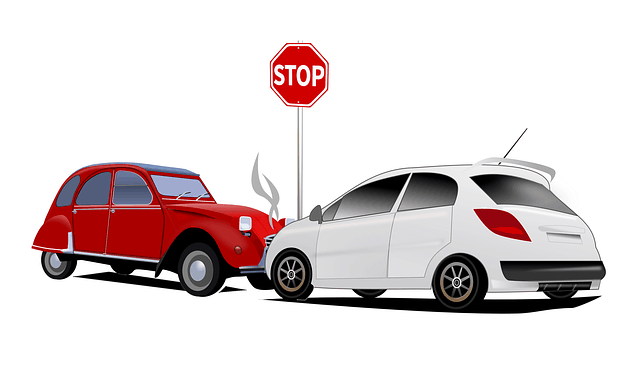 At Bug's Towing, we pride ourselves on offering a comprehensive range of towing services to the residents of Cimarron Hills, Colorado. As a family-owned and operated business, we are always ready to assist you in times of need. Our mission is to deliver top-notch towing and relocation services throughout the area.
We are dedicated to providing the highest quality towing services in Cimarron Hills and the greater Colorado Springs region, all while keeping our prices affordable and our response times prompt. Whether you need to transport a classic car, semi-truck, or recreational vehicle, our team is equipped to safely tow your vehicle to its destination.
Services:
Emergency/24hr Roadside Assistance

You can count on our team of skilled and certified technicians to be there for you 24/7 in case of an emergency roadside situation. We provide a wide range of services, including jump starts, tire changes, fuel delivery, as well as assistance with flat tires, dead batteries, and running out of gas. Rest assured that our team is always ready to help you get back on the road in no time.

Heavy Duty Towing

At our company, we recognize that each vehicle has its unique features, which is why we provide heavy-duty towing services. Our highly skilled team comes prepared with all the essential tools and equipment needed to handle even the largest and heaviest vehicles, such as RVs, tractor-trailers, and buses. We take pride in ensuring that your vehicle is transported to its destination with utmost care and security.

Junk Car Removal

We recognize that old, damaged, and unwanted vehicles can be unsightly on your property. To alleviate the burden of dealing with them, we provide a seamless junk car removal service that ensures hassle-free removal and responsible disposal of the vehicle. You can trust us to safely extract the vehicle from your property and take care of it in an environmentally-friendly manner.

Flatbed Towing

At our company, we prioritize your vehicle's safety and protection. That's why we provide flatbed towing services that cater to all types of vehicles. This towing technique is especially suitable for exotic, classic, and luxury vehicles, as well as those that have been in an accident.

Our flatbed trucks are outfitted with state-of-the-art technology, and we take great care in fastening your vehicle securely to the bed of the truck. You can rest assured that your vehicle will be transported with the utmost care and caution.

Long Distance Towing

No matter the distance you need to cover, our team has got you covered. Equipped with state-of-the-art tools and trained to comply with all state and federal regulations for long-distance towing, we provide safe and reliable vehicle transportation. Trust us to handle all the necessary logistics and ensure your vehicle is delivered to its destination securely.
Points of Interest:
Palmer Park – Palmer Park is a 25-acre park located in the heart of Colorado Springs. This park is a popular destination for outdoor enthusiasts who enjoy hiking, biking, and picnicking. Visitors can explore the scenic trails that wind through the park's rocky terrain, and take in the stunning views of Pikes Peak and the Rocky Mountains. The park also features a nature center, which offers educational programs for kids and adults, as well as exhibits on local wildlife and ecosystems. For sports enthusiasts, Palmer Park has plenty of open fields and courts for playing soccer, basketball, and other games.
Homestead Ranch Regional Park – Homestead Ranch Regional Park is a 450-acre park that offers a unique look into Colorado's pioneer history. The park features several historic buildings and artifacts dating back to the 1800s, including an old homestead, a blacksmith shop, and a one-room schoolhouse. Visitors can take a guided tour of the historic buildings, or explore the park's hiking and biking trails that wind through the scenic landscape. The park also has two fishing ponds, stocked with trout, bass, and other fish, making it a popular destination for anglers.
Colorado Springs House of Bounce – Colorado Springs House of Bounce is an indoor play center that provides a fun and safe environment for kids to play and burn off some energy. The facility features a variety of inflatable bouncers, obstacle courses, and slides, as well as arcade games and a snack bar. The bouncers come in all shapes and sizes, from small bounce houses for toddlers to giant inflatable slides for older kids. The facility is a great spot for kids to play on a rainy or snowy day, or for families to host a birthday party or other special event. With plenty of options for active play and entertainment, Colorado Springs House of Bounce is a favorite destination for kids of all ages.
Location Information:
Cimarron Hills, Colorado is a suburban community located in El Paso County, Colorado, just east of Colorado Springs. As of the 2020 census, the population of Cimarron Hills was approximately 17,598 people. The community covers an area of 11.5 square miles, with a population density of around 1,530 people per square mile.
Cimarron Hills is known for its beautiful scenery and outdoor recreational opportunities. The community is surrounded by the majestic Rocky Mountains, which provide a stunning backdrop for hiking, biking, and other outdoor activities. The community is also home to several parks and natural areas, including Palmer Park, which offers scenic views of Pikes Peak and the Rocky Mountains, and Homestead Ranch Regional Park, which provides a glimpse into Colorado's pioneer history.
Cimarron Hills is a family-friendly community, with a median age of around 34 years old. The community has a diverse population, with a mix of families, young professionals, and retirees. The community has a relatively low crime rate and a strong sense of community involvement.
Popular places in Cimarron Hills include the Colorado Springs House of Bounce, which provides indoor play opportunities for kids, and the nearby town of Colorado Springs, which offers a variety of cultural attractions, shopping, and dining options. Other popular destinations include the Garden of the Gods, a stunning natural rock formation park, and the Cheyenne Mountain Zoo, which offers an up-close look at exotic animals from around the world.
Bugs Towing Service

Bugs Towing Service