719-640-2416 For Immediate Tow Truck Service
Briargate Towing Services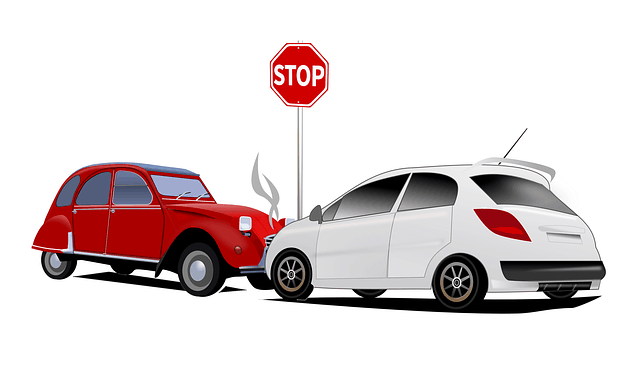 At Bug's Towing we provide a full range of towing services. Our team is always on standby and ready to serve and help you if you are ever in need of towing services. Bug's Towing is family owned and operated. We offer quality towing and relocation services throughout Colorado Springs.
We strive to provide the best quality towing services in Briargate and greater Colorado Springs. We offer affordable pricing with prompt response times. We will transport your vehicles, whether you have a classic car, semi truck or recreational vehicle, we will safely tow your vehicle to its destination.
Services:
Emergency/24hr Roadside Assistance

At Bugs Towing, we understand that unexpected emergencies can happen at any time, which is why we offer 24/7 emergency roadside assistance. Whether you're stranded on the side of the road with a dead battery, a flat tire, or have run out of fuel, our team of experienced technicians will be there to help. We respond promptly to all calls and our vehicles are equipped with the latest tools and technology to handle any situation. Our goal is to get you back on the road safely and as quickly as possible. Whether you need a jump start, tire change, or fuel delivery, we're here to help 24 hours a day, 7 days a week. Trust us to be there for you in your time of need.

Heavy Duty Towing

Our fleet is equipped with the latest towing equipment and our operators are highly trained to handle even the largest and heaviest vehicles with ease, including RVs and tractor-trailers. We understand that your vehicle is a valuable asset and that's why we take the utmost care when handling it. Our team will ensure that your vehicle is transported securely and efficiently to its destination. Trust Bugs Towing to handle all of your heavy duty towing needs with professionalism and expertise.

Junk Car Removal

If you're tired of looking at that old, rusty vehicle on your property, Bugs Towing is here to help. We offer quick and responsible junk car removal services to help clear up the space and make your property look neat and tidy again. Our team will handle all the necessary paperwork and ensure that your vehicle is disposed of properly. We understand that having an unwanted vehicle can be a hassle, which is why we strive to make the removal process as smooth and stress-free as possible for our customers. Whether you need to get rid of a single car or a fleet of vehicles, Bugs Towing has the equipment and expertise to get the job done quickly and efficiently.

Flatbed Towing

Our flatbed towing services provide an extra layer of safety and protection for your vehicle. This method of towing is perfect for exotic, classic, luxury, or accident-damaged vehicles. We use the latest technology and equipment to ensure your vehicle is securely fastened to the bed of our flatbed truck. Our flatbed trucks are equipped with the latest technology and we have trained operators who have the expertise to handle even the most delicate and high-value vehicles with care. We understand that your vehicle is important to you, which is why we take every precaution to ensure its safe and secure transport. Trust us to handle your flatbed towing needs with the utmost care and professionalism.

Long Distance Towing

At Bugs Towing, we understand that long distance towing can be a stressful experience. That's why we take care of everything for you. From securing the necessary permits to making sure your vehicle is properly loaded, our team will make sure your vehicle is transported safely and efficiently. Our state-of-the-art towing equipment and experienced operators are capable of handling any type of vehicle and ensure that it is properly secured during transit. Whether you need to transport a vehicle across town or across the state, you can trust Bugs Towing to get the job done. We also stay up-to-date on all state and federal regulations for long-distance towing, so you can relax and let us take care of everything for you.
Points of Interest:
The Promenade Shops at Briargate – This outdoor shopping center features a variety of retailers, dining options, and entertainment options, making it a popular destination for residents and visitors alike.
Briargate Branch Library – This branch of the Pikes Peak Library District offers a range of services and resources for all ages, including books, movies, and programs for children and teens.
Briargate Park – This beautifully maintained park features a playground, picnic areas, and walking paths, making it a popular destination for families and outdoor enthusiasts.
Location Information:
Briargate is a desirable neighborhood in the north side of Colorado Springs, Colorado, which is served by Bugs Towing. With a mix of modern amenities, top-notch schools, and a range of housing options, Briargate appeals to families and young professionals. The area offers scenic green spaces, breathtaking views, and well-planned infrastructure, making it one of the fastest-growing neighborhoods in Colorado Springs.
Residents and visitors of Briargate enjoy a high quality of life due to its close proximity to the mountains and accessibility via major highways. The neighborhood is home to a diverse array of shopping, dining, and entertainment options, contributing to its lively and dynamic atmosphere.
With a population of over 34,000 residents, Briargate covers an area of approximately 8.5 square miles in the northern part of Colorado Springs. It is part of the highly regarded Academy School District 20, known for its excellent schools, and is a hub for shopping, dining, and entertainment with locations such as The Promenade Shops at Briargate and the Chapel Hills Mall.
In addition to its urban conveniences, Briargate boasts beautiful scenery and outdoor recreational opportunities. The neighborhood is surrounded by several parks, including Briargate Park and Pine Creek Park, and is in close proximity to popular hiking and biking trails.
Briargate is a great place to live and visit, offering a high quality of life, strong sense of community, and excellent location.
Whether you are a resident or just passing through, Bugs Towing is here to provide the towing services you need to keep you moving.
Bugs Towing
806 Nichols Blvd, Colorado Springs, CO 80907
(719) 640-2416
Bugs Towing Service

Bugs Towing Service